About Vorpal Technologies
Vorpal Technologies, MCRA's Japanese arm, is a full-service Japanese regulatory authority, consulting and operational services provider, enabling international MedTech innovators to enter Japan on their own terms with transparency, confidence, and flexibility. Vorpal delivers expert solutions in market opportunity assessment, clinical development, regulatory affairs, reimbursement, quality and safety management, supply chain and commercialization. Our experienced bi-lingual, bi-cultural team provides a true partner for overseas companies to achieve regulatory and commercial success through our medical device consulting in Japan.
Vorpal offers end-to-end solutions for success in Japan's MedTech market. Our Japan regulatory medical device services include:
Market Entry, Pricing, & Commercial Strategy

Regulatory Landscape Analysis & Strategy Development & Execution

Regulatory Submission Development & Approval

Clinical Program Development & Support

Reimbursement Strategy & Coverage Submissions

DMAH License Holder
Vorpal covers a broad spectrum of therapy specializations, including but not limited to:
Orthopedics & Spine

Cardiology

Software as Medical Device (Digital Health & Imaging)

General & Plastic Surgery

Wound Care & Dermatology

Neurology

Oncology

In-Vitro Diagnostics
Vorpal Technologies Track Record
55 Shonin Approvals since 2013.

Class III and IV medical devices account for nearly 60% of Vorpal's submissions.

4 premium reimbursement listings.

Led 17 private US company clients towards successful exits (IPO or M&A).

Under a virtual subsidiary scheme, we have built successful commercial operations on behalf of our clients.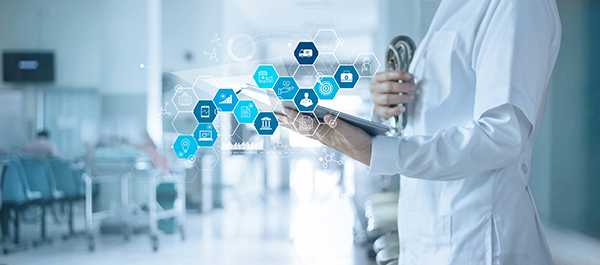 Commercial Support Services

Vorpal provides Designated Marketing Authorization Holder (DMAH) services to allow overseas MedTech manufacturers to leverage Vorpal's personnel to meet the in-country requirements for marketing medical products in Japan, while maintaining flexibility in distribution partnerships.
In Japan, a manufacturer must have a local address and certified organization to serve as a Marketing Authorization Holder (MAH), or license holder, for an approved medical device or IVD. Commercial distribution of medical devices or products requires an MAH in Japan who is comprehensively responsible for the quality of the device, logistics and post-marketing safety management, which includes maintaining the quality system, potential recalls, and safety reporting.
Vorpal offers Designated Marketing Authorization Holder services to provide flexibility to clients wanting to maintain control of their MAH, without investing fully in a local subsidiary. These services are provided on a month-to-month basis, allowing manufacturers the flexibility to work with multiple distributors, change DMAH providers, or established a local subsidiary in the future.
Vorpal will work with manufacturers to identify local distributors unique to the product and business needs.

About the Japanese MedTech Market
Japan is the world's second largest single country MedTech market, with roughly 7% of worldwide revenues, accounting for a higher proportion of global profit. With over 28% of Japan's population being over the age of 65, it has accelerated the need for medical innovation in their single-payer, highly utilized healthcare system. In addition, regulatory approval speed has improved dramatically over the last decade, opening Japan as a viable market for medical devices. Our medical device consultants in Japan can help you tap into this market.