MCRA's interdisciplinary team helps companies navigate the increasingly complex path to market for Digital Health technologies.
Digital Health
What is Digital Health?
Digital Health is the convergence of health-related sciences and digital technologies to enhance healthcare and society delivery. As computing and software technologies permeate other sectors, hybrid industries such as Digital Health, emerge to offer novel approaches to existing problems. The marriage of technology an medicine has the power to reduce inefficiencies, improve access to healthcare and healthcare equity, improve patient-physician relationship, empower patients to play an active role in their health journey, reduce healthcare costs, increase healthcare quality, and individualize medicine.
Digital Health encompasses a wide range of all which rely on a thoughtful and robust cybersecurity foundation.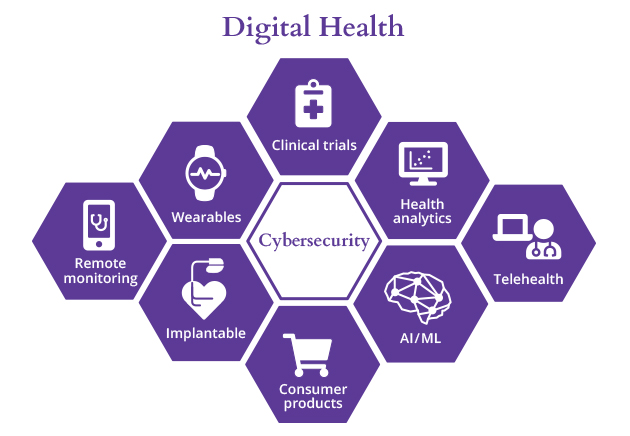 Our Experience in Digital Health
Our team has industry-leading experience with advanced first-in-class digital health medical devices. MCRA offers top quality advisory and representation for companies navigating the evolving regulatory framework for digital health medical devices, 
MCRA's Digital Health services include:
Full Service Regulatory Program Support

Regulatory Strategy and Advisory

Digital Health Regulatory Policy Assessment and Advisory

Test Plan Development and Review

Software Development Procedure Development Support

Software Development Documentation Support, including AI/ML Requirements

Regulatory Submission Development and Review

Device Risk Assessment Development and Review

Market Pathway Strategy 

Medical Device Cybersecurity Risk Assessment, Strategy, and Advisory.
Services in Digital Health