Whether onboarding new staff, maintaining state of the art knowledge, shifting career paths or responding to changes in the highly regulated world of medical devices, training is an essential component of your organization's operations. Here at MCRA, we have assembled a world-class team of experts in a multitude of disciplines and clinical therapy areas. Our training program provides you direct access to this wealth of expertise and experience, ensuring your organization stays at the leading edge of clinical, regulatory, quality, reimbursement, compliance and cybersecurity knowledge and best practice. 
Our Experience in Training
MCRA currently offers bespoke training to organizations. No matter where you are in your market access journey, as a start-up or established operator, our bespoke training can be tailored directly to your needs and targeted at any level of current knowledge. Our experts have decades of experience in training delivery with a fully flexible approach to match your requirements.
Our cross-functional multidisciplinary experts can provide bespoke training in areas such as:
Regulatory Affairs - Our Regulatory affairs training covers US FDA, EU MDR and IVDR, UK MDR and Japan PMDA regulatory requirements, either at a foundational level or providing detailed support on specific topics such as routes to conformity, clinical evaluation, performance evaluation, biological safety, sterilization, labelling and accompanying documentation, usability engineering and human factors, software validation, shelf-life and transit testing, combination devices and biologic devices. Our Regulatory affairs training experts are knowledgeable in cardiology and cardiovascular, orthopedics, spine, dental, neurology, wound care, IVDs, general and plastic surgery, soft tissue implants and reconstruction, imaging, software and digital health.

Quality Assurance - This training covers Quality Management System requirements for pre- and post- approval and clearance in all countries and all therapies served by MCRA Regulatory. Topics include QMS creation and streamlining, design control, risk management, audit preparation and performance, Unique Device Identification (UDI), CAPAs, complaints, and vigilance (post-market safety and reporting).

Clinical Research - We offer training in US and European clinical investigations, FDA BIMO inspection readiness, CAPA, Clinical Events Committee (CEC) and Data Safety Monitoring Board (DSMB).

Compliance, Privacy and cybersecurity training for medical device makers - In these sessions, we cover Privacy and Security (HIPAA and GDPR), Cybersecurity, Sunshine Act and Open Payments, Stark and Anti-Kickback and general ethics and medical device compliance training.

Reimbursement, Health Economics and Market Access - We offer the following courses: Reimbursement 101, Evidence Development Planning, Clinical Trial Reimbursement, Patient Access Programs, Evidence Generation for Optimal Market Adoption, Navigating the Evolving Reimbursement Methods and Frameworks of Various Stakeholders for Optimal Commercialization.
Contact us to discuss how MCRA can support your organization's training needs and more.
View Contact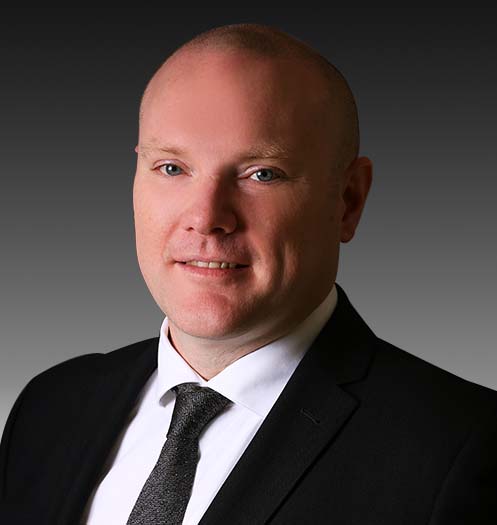 Peter Bowness, BSc, MPhil, PhD.
Vice President, Regulatory Affairs & Operations - Europe