We provide our clients with the best FDA representation in demonstrating the science, safety, and efficacy of their technologies.
Our US Regulatory & FDA Experience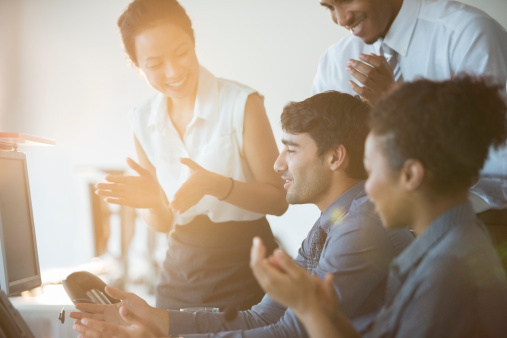 Since 2004, MCRA's US regulatory consulting team has led the Neuro-musculoskeletal industry in PMA approval timing, high profile and successful Advisory Panel meetings, the first Orthopedic De Novo clearance, countless 510(k) clearances for new devices and expanded indications, and influencing positive change in the regulatory industry. MCRA's regulatory team includes former FDA reviewers at the most senior levels, with engineering and scientific backgrounds that enable the team to have an in-depth understanding of orthopedic and spinal technologies, as well as the associated regulatory pathways. 
MCRA's regulatory team consists of scientists, engineers, and biostatisticians. The team is led by former CDRH Branch Chief, Glenn Stiegman, who has over 18 years of experience working in orthopedic regulation for the FDA, and leading a diverse portfolio of projects and experts. Our regulatory team is responsible for clearances and regulatory approvals in all areas of the neuro-musculoskeletal field, including biologics, joint reconstruction/arthroplasty, spine, extremities, and sports medicine. Lastly, MCRA's regulatory team is fully integrated with the clinical (CRO), reimbursement, and quality departments of MCRA, which offer unmatched expertise in relation to the complex and ever changing regulatory environment for musculoskeletal technologies.
Comprehensive US Regulatory Services
Our cross-disciplinary approach, deep bench of talent in the neuro-musculoskeletal disciplines, and carefully cultivated relationships and experience with U.S. government agencies enables us to help clients operate, expand, and achieve their long-term business objectives. MCRA understands the device lifecycle and can assist you through the developmental process, including conception and design considerations, pre-clinical and clinical   testing, regulatory application through clearance/approval, and commercialization, providing MCRA's clients with the best representation to regulatory agencies in demonstrating the science, safety, and efficacy of their technologies. MCRA's regulatory team provides clients with a customized service offering, assisting with a specific component of their project or leading and implementing strategies from initial concept development through market launch.
MCRA US Regulatory Services
Our Therapeutic Specialties