Our US Regulatory & FDA Experience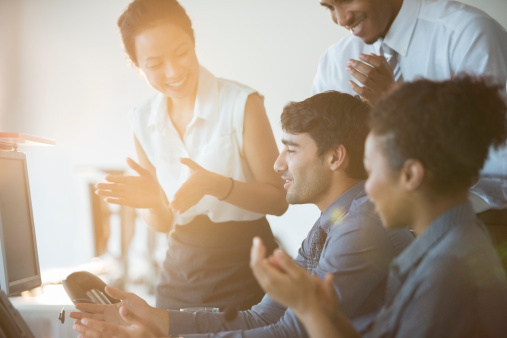 MCRA is the leading U.S. Regulatory Advisor for the Medical Device and Biologics industries. Our deep bench of FDA consultants in virtually every discipline creates value and mitigates risk by combining unparalleled comprehension of FDA laws and regulations. MCRA both advises and implements all types of strategies for all FDA submissions.
MCRA's FDA medical device consulting team is the most talented and experienced medical device and biologics team worldwide. Accomplishments include:
- Unparalleled PMA track record
- 1st Orthopedic and 1st Spine De Novo grant
- Multiple FDA appeal achievements
- Countless 510(k) clearances, many include industries most challenging
- Multiple FDA breakthrough designations 
- Integration with Clinical and Reimbursement departments to provide value-creating technology strategies
MCRA's team of FDA approval consultants has worked for regulatory agencies as well as those within the private industry, and have backgrounds in biostatistics, medicine, biomedical engineering, material science, and biocompatibility, among other disciplines. The team is led by former CDRH Branch Chief, Glenn Stiegman, who has over 18 years of experience working in medical device regulation. Our team of FDA medical device consultants is fully integrated with the Clinical (CRO), Reimbursement, and Quality Assurance departments of MCRA.
Comprehensive US Regulatory Services
Our cross-disciplinary approach, deep bench of talent in the neuro-musculoskeletal disciplines, and carefully cultivated relationships and experience with U.S. government agencies enables us to help clients operate, expand, and achieve their long-term business objectives. MCRA understands the device lifecycle and can assist you through the developmental process, including conception and design considerations, pre-clinical and clinical testing, regulatory application through clearance/approval, and commercialization, providing MCRA's clients with the best representation to regulatory agencies in demonstrating the science, safety, and efficacy of their technologies. MCRA's team of FDA compliance consultants provides clients with a customized service offering, assisting with a specific component of their project or leading and implementing strategies from initial concept development through market launch.
MCRA US Regulatory Services
Our Therapeutic Specialties