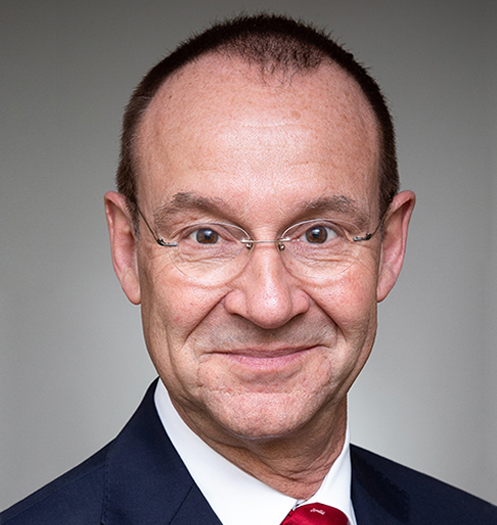 Hans-Peter Stoll, M.D.
Vice President, International Clinical Affairs & Cardiovascular Research
Background
Dr. Stoll is an interventional cardiologist and senior medical executive with more than 18 years of experience and expertise in the medical device industry. He has held Vice President positions in Clinical Research and Medical Affairs, that followed a clinical career of 20 years in active patient care.  While his focus is primarily on cardiovascular Clinical Research for study development, planning and conduct, he has wide experience in the cross-functional collaboration that is needed to bring innovative technologies to the market. He is academically respected by global Key Opinion Leaders, is a dedicated team player and leader and was frequently complimented on his passionate drive and energy.
Dr. Stoll provides Clinical Research oversight on MCRA's cardiovascular device trials. He further supports MCRA's integrated regulatory, reimbursement and market access teams through his medical and academic expertise to bring innovative cardiovascular technologies to the market in the U.S. and internationally.
Education
Dr. Stoll earned his medical degrees at the University Hospital Homburg/Saar in Germany. At this institution he also achieved board certifications for Nuclear Medicine, Internal Medicine and Cardiology. In 2005, he obtained an APL Professorship from Saarland University.
Experience
Prior to joining MCRA, Dr. Stoll served as Chief Medical Officer at Biosensors International where he led the Clinical Affairs group and was part of the senior management team. Additional experiences include the position of Chief Medical Officer Cardiology at GE Healthcare and of Worldwide Vice President Clinical Research at Cordis, Johnson & Johnson. Dr. Stoll has been involved in responsible lead roles for a variety of cardiovascular landmark trials including RAVEL, e-SIRIUS, REALITY, TYPHOON, STROLL, INNOVATION, SYNTAX III, LEADERS FREE, LEADERS FREE II and others.
Overview
Dr. Stoll provides clinical and academic cardiovascular expertise to the integrated MCRA teams with a focus on international cardiovascular trial design and execution. His passion lies in improving clinical trials through innovative designs and effective harmonization of objectives and operational conduct.